2 tags
2 tags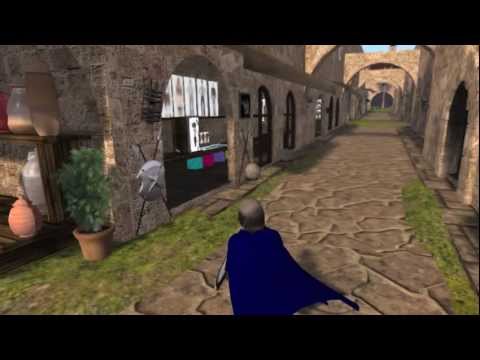 2 tags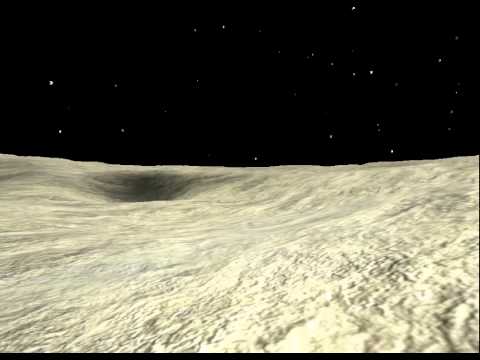 3 tags
Headed off to College in 2012? Get scholarships!
Nevada DeMolays have several opportunities to get scholarships for 2012, however it takes some planning on your part in order to met the required deadlines. Nevada DeMolay provides two $500 Scholarships. DeMolay International has the Frank S. Land Scholarship which is for $1,000. The Scottish Rite in Las Vegas provides two $1,000 Scholarships. The Scottish Rite in Reno has a Scholarship...
"Leadership is about doing not being!"
Kingdom of DeMolay admits the first 100 DeMolays...
The Kingdom of DeMolay Executive Committee and Boston Light are now actively bring in the first 100 DeMolays and Advisors into the Kingdom. These DeMolays are 18 years or older and will help with adding DeMolay content into the virtual world.
"A leaders knows that … TEAM means "Together Everyone Achieves More."
4 tags
Squires Meet and Greet Invitation
I have available for down load and edit an greeting card style invitation for a Squires Meet and Greet. Hope you find it useful.
5 tags
Official Squire Membership Certificate
All newly reported Squires will receive this official membership Certificate. If you would like one of these for your existing Squires, just let me know.
"A leader knows that … decisions should be based on the core values of an..."
4 tags
Check out kinectfusion on YouTube. This is cool. →
7 tags
Here is a animation of the bones of a person sword... →
7 tags
Working with Kingdom of DeMolay developers
I've been working with the Kingdom of DeMolay developers the past two weeks. We are looking at using the Kinect Sensor (Camera) for the Xbox 360 hooked up to a PC to capture a blue movie of realistic medieval fighting scenes. It is being done with iPi software. This depth perception recording is used to create a 3d Motion of the animated fighting scenes in DAZ. You can look at a portion of...
"A leader knows to… always try to empower others to do their best."
In the Chapel - The Kingdom Of DeMolay →
Photo from the Kingdom of DeMolay.
3 tags
Find DeMolay resources for use in your Chapters →
Clink on the title to browse our folders containing helpful documents.
"Leaders know that… a soft word turns away anger."
6 tags
"A Leader knows to… give others a second, third or fourth chance."
4 tags
Proclamation for Government Day!
Are you looking to get a proclamation from the Mayor or City Councilman, but are not sure how to word it. Look at this proclamation.
8 tags
DeMolay celebrates Government Day at the City of...
Oasis Chapter Order of DeMolay with the help of Vegas Chapter celebrated Government Day with Councilman Steve Ross.   Mayor Carolyn Goodman read the proclamation naming the Month of August DeMolay Month while Mayor Pro Tem Councilman Stevros Anthony, Councilman Steve Ross, Master Councilor Jared Ornelas, Master Councilor Kyle Cary, Oasis Chapter Sweetheart Heather Cirrone looked on. There were...
"A Leader knows to… respect another's dignity. Never blame or be..."
7 tags
Time for Senior Councilor to consider the PMC-MSA...
If you are a Senior Councilor and the next Installation is coming up in October, now is the time to get with your Chapter Dad and begin the planning process for the next term. It is recommend that the Senior Councilor present the Chapters term plan to the advisory council two month prior to the installation. Also, it is recommend that each Senior Councilor strive to achieve the Past Master...
5 tags
Are you looking for ideas for your obligatory...
Have you ever been at a planning meeting for your chapter and when the topic comes up about what to do for an obligatory day your mind goes blank? Well here is a link to a document with ideas for your Obligatory Day observances.
9 tags
Kingdom of DeMolay Tour at Conclave!
It was late Saturday night after the banquet, installation and dance at the Nevada DeMolay Conclave when DeMolays and Sweethearts had the opportunity to tour the Kingdom of DeMolay. Members and Sweethearts had avatars decked out as knights and princesses. They were joined by Past State Senior Councilor Steven Johnson and several members of the Kingdom of DeMolay development team. The group of six...
"The way to get started is to quit talking and begin doing."
– Walt Disney, Senior DeMolay
6 tags
6 tags
4 tags
Nevada DeMolay State Calendar with Chapter... →
Would you like to see what activities Nevada DeMolay and each of its Chapters are doing? Then follow this link. If you don't see your chapters activities on the calendar tell your Master Councilor that your chapter needs to setup a Google Calendar and have the MC inform the State Officers so that it can be added.
5 tags
5 tags
Radio PSA's promote DeMolay to your local...
Follow the lead of Reno Chapter who had the PSA's from Actor Kurtwood Smith from "That 70's Show" and Brad Paisley, country music star, playing on local radio stations during DeMolay Month this last spring. Promoting DeMolay through the radio should be a part of every chapters membership plan. Here is the Link to download these PSA's for your Chapter.
"All our dreams can come true, if we have the courage to pursue them."
– Walt Disney, Senior DeMolay
4 tags
FORM10's - Chapter Scribes can file & pay online! →
Keeping your existing Members first!
In planning for membership what comes first is making sure our programs are solid, activities are happening, and that the people are happy, then getting new members to join us should come after that. I think you can agree that if current members are enjoying the DeMolay experience it is easier to talk to others about joining in the fun and excitement. What are you doing to make this happen in your...
Chapter of the year will be decided at Conclave
Sunday morning of Conclave of Conclave the Chapter of the Year for Nevada will be determined. Start now to help you chapter make a list of all the activities and achievements for the year. Make sure your Chapter's Master Councilor has begun to fill out the Chapter of the Year competition form.
5 tags
Conclave 2011
There are 20 days left until the beginning of Nevada DeMolay Conclave! We are playing Paintball on Friday night. Make sure your parents have signed your release form and bring it with you to Conclave. Ritual Competition is on Saturday Morning. All DeMolays attending Conclave must participate in the individual competition. Check with you Chapter Dad or Ritual Advisor to make sure you know...
4 tags
8 tags
DeMolay Leaders Honored at DLC
For those young men who choose to take their Leadership skills to the next level the DeMolay Leadership Conference (DLC) has a group call Knights. The Knights program is designed to engage each young man to put the leadership skill they are learning to work right then and there at the conference. At the conclusion of the weeks long training one Knight is recognized above the rest for his...
4 tags
See you at the Vegas Chapter Dance tonight at 7PM at MMT!
4 tags
Have you seen the Kingdom of DeMolay Trailer? →
11 tags
Principle is defined as:
A rule or belief governing one's personal behavior. We as DeMolays understand that good character requires the adoption of sound principles. Thus, we have all promised to be a better son and man; to honor our parents; to love and serve God, our country and fellow man; to uphold the public schools; to slander no one; and to exercise tolerance in the opinion of others. May we be ever...
5 tags
2 tags
Welcome to tumblr.
My brother DeMolay's, Advisors and Parents here is a new site for Nevada DeMolay. We hope to provide timely information on the happenings of our Chapter's and state organization as well as provide in-sites and resources for your use toward the accomplishment of the many goals of the Order. NvDeMolay.tumblr.com Dad Ruby, E.O.